About shooting photo function of FeelShot.
First of all, switch to Photo Mode.  Press the button at the upper right corner.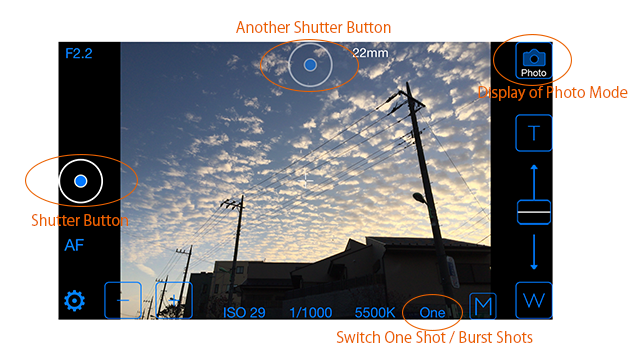 Basically, nothing changes when you shoot movies.
The button of frame rate select in movie mode become the button of switch one shot / burst shot.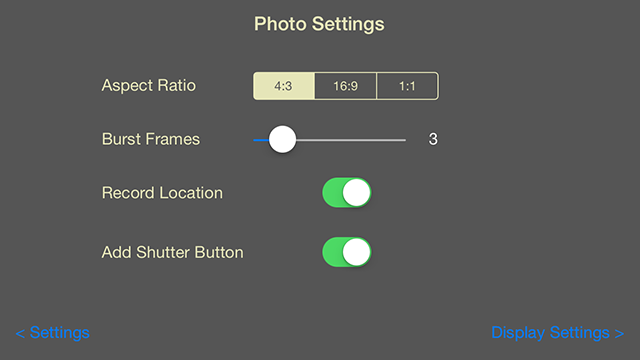 Photo Settings
○Aspect Ratio … switch 4:3, 16:9, 1:1.
○Burst Frames … decide burst frames at one time. Initial value is three. choose from 2 to 10.
○Record Location … record with GPS information. Be careful of location information. This is your personal information, so I think off is better if you upload to internet.
○Add Shutter Button …add another shutter button at upper center.