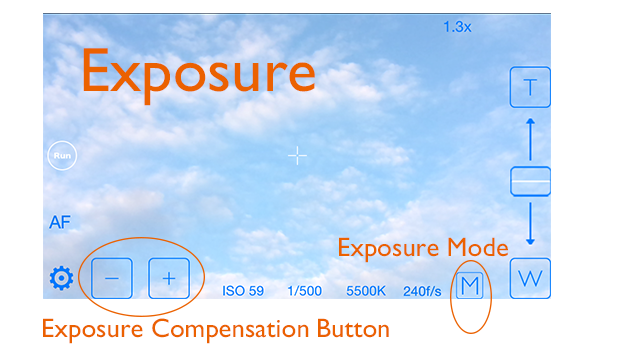 There are 4 mode for exposure control.
And these can be classified roughly two groups.
Auto  & Manual.
Auto
   Auto … continuous auto
   Run & Lock … When you run, exposure is locked. You can adjust it by "+" "-" buttons.
   Lock Now … Exposure is locked now. Also You can adjust it.
Manual … You can choose ISO & Shutter Speed.  You can adjust ISO by "+" "-" buttons.